Here are two prayers to Mary since I wasn't able to get to posting a prayer for yesterday. . .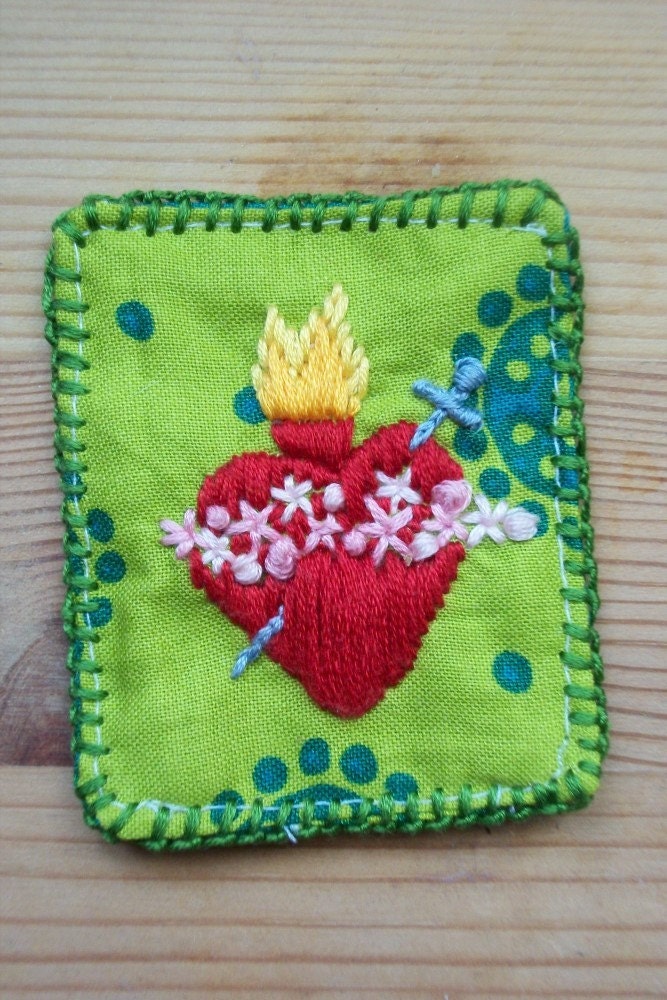 A patch from my old shop.
Consecration to Our Blessed Mother
I give myself entirely to thee,
and to show my devotion to thee,
I consecrate to you this day
my eyes, my ears, my mouth, my heart,
my whole body without reserve.
Wherefore good Mother, as I am thine own,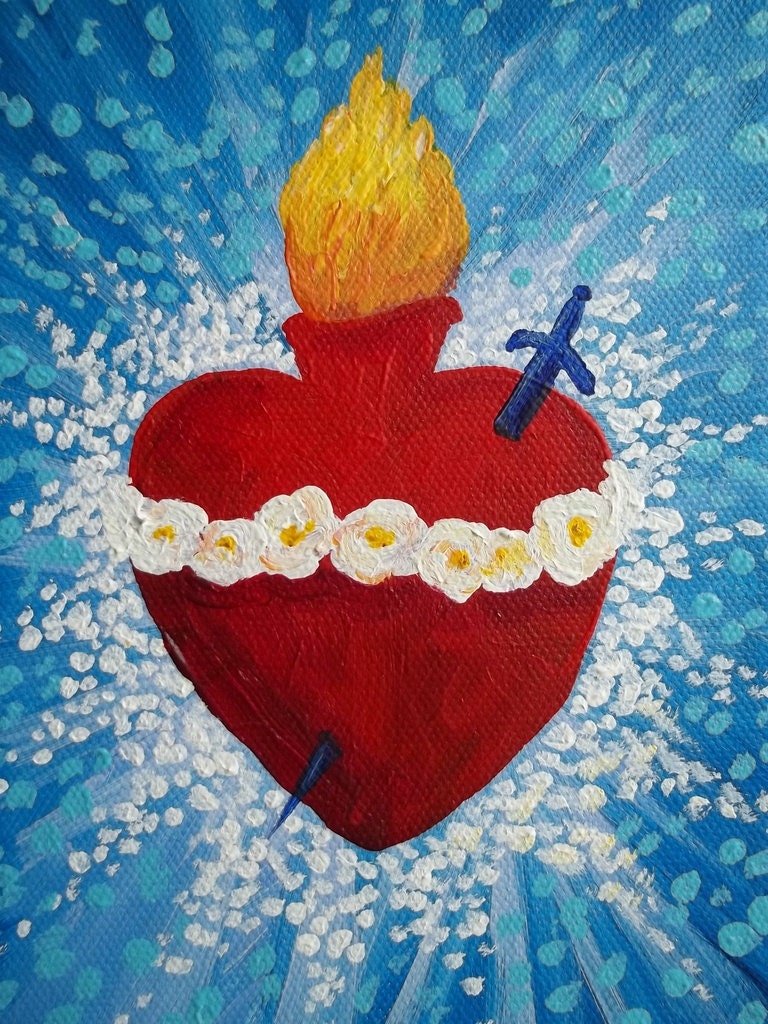 A painting from my new shop.
PRAYER TO THE MOST PURE HEART OF MARY
O Heart most pure of the blessed Virgin Mary,
obtain for me from Jesus a pure and humble heart.
Sweet Heart of Mary, be my salvation.
Blessed Virgin, who didst keep in thy heart the
precious treasure of the words of Jesus thy Son and,
pondering over the sublime mysteries therein contained,
couldst only live for God, how I am confounded by the
coldness of my heart! Ah, dear Mother, obtain for me the
grace of meditating always on the holy law of God and of
seeking to follow thine example in the fervent practice
of all the Christian virtues.
Sweet Heart of Mary, be my salvation.
Say Our Father once and Hail Mary seven times.